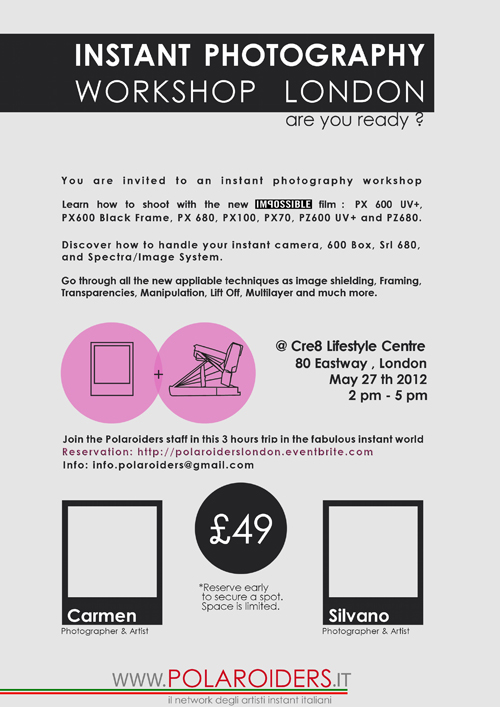 @ Cre8 Lifestyle Centre
During the exhibition "Sport, Life and instant photography"
https://polaroiders.wordpress.com/2012/04/28/sport-life-and-instant-photography-polaroiders-exhibition-london/
Polaroiders.it organizes the "instant photography workshop"
Learn how to shoot with the new Impossible Film: PX600 UV+, PX600 BLACK FRAME, PX680, PX100 UV+, PZ600 UV+ and PZ680.
Discover how to handle your instant camera like 600 box, srl 680 and spectr/image system.
Go throught all the new appliable techniques as image shieldings, framing, transparencies, manipulation, lift off, multilayer and much more.
Everybody can partecipate both expert photographers and beginners, appassionates or just curios.
In this workshop we let partecipants try some techniques with our equipment so is not necessary to bring your camera and your films, but if you want practice more during the workshop we suggest you to bring them.
info: info.polaroiders@gmail.com
Creative Techniques by Alan Marcheselli and Carmen Palermo: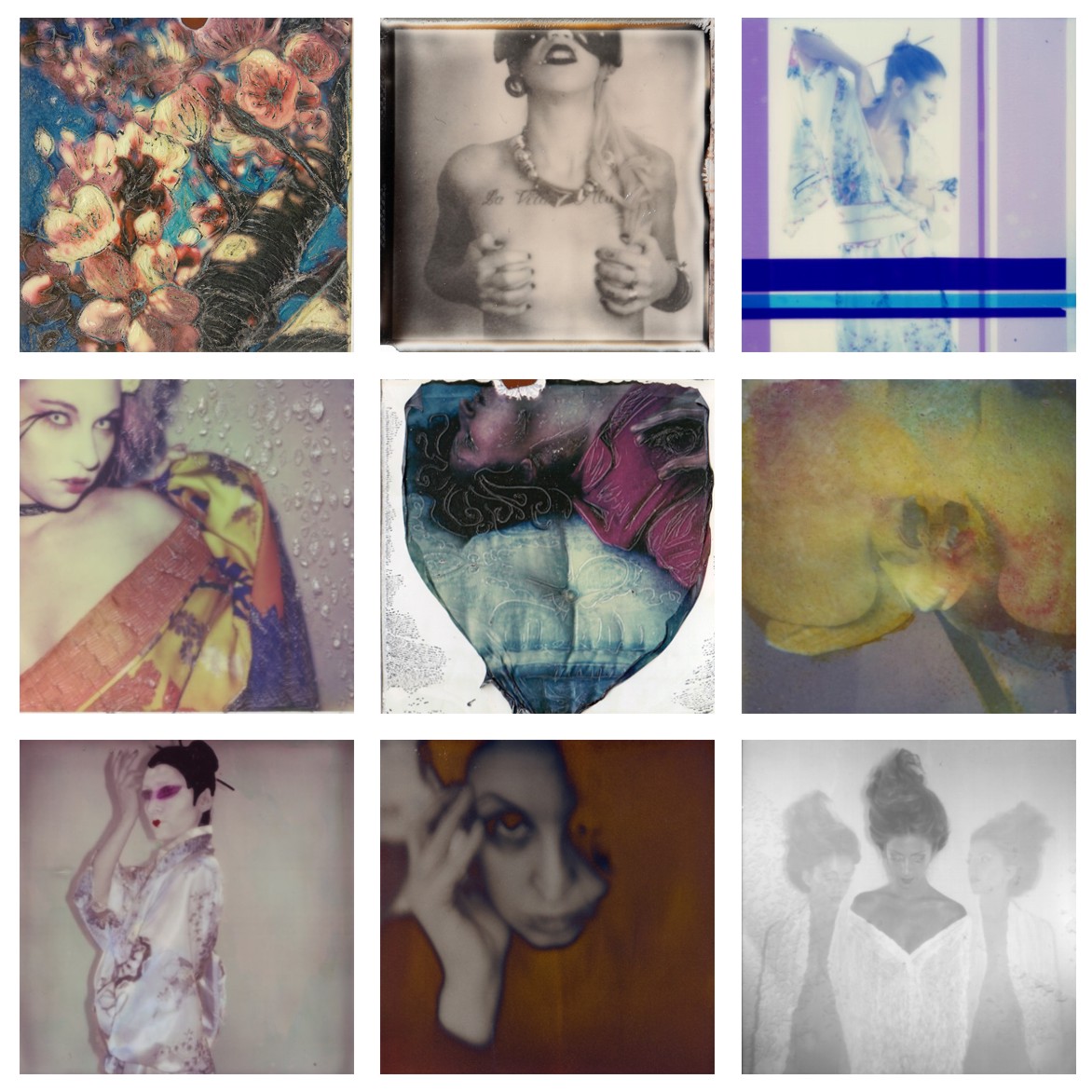 Creative Techniques by Silvano Peroni: